yurbuds® powered by JBL®: Neue Ohrhörer mit JBL-Signature-Sound debütieren exklusiv zur IFA 2014
Entwickelt unter der Prämisse, komfortabel im Ohr zu sitzen und dabei perfekten Halt zu bieten, präsentiert yurbuds® eine neue Kategorie von Fitness-Produkten mit innovativen Funktionen und erstklassiger Akustik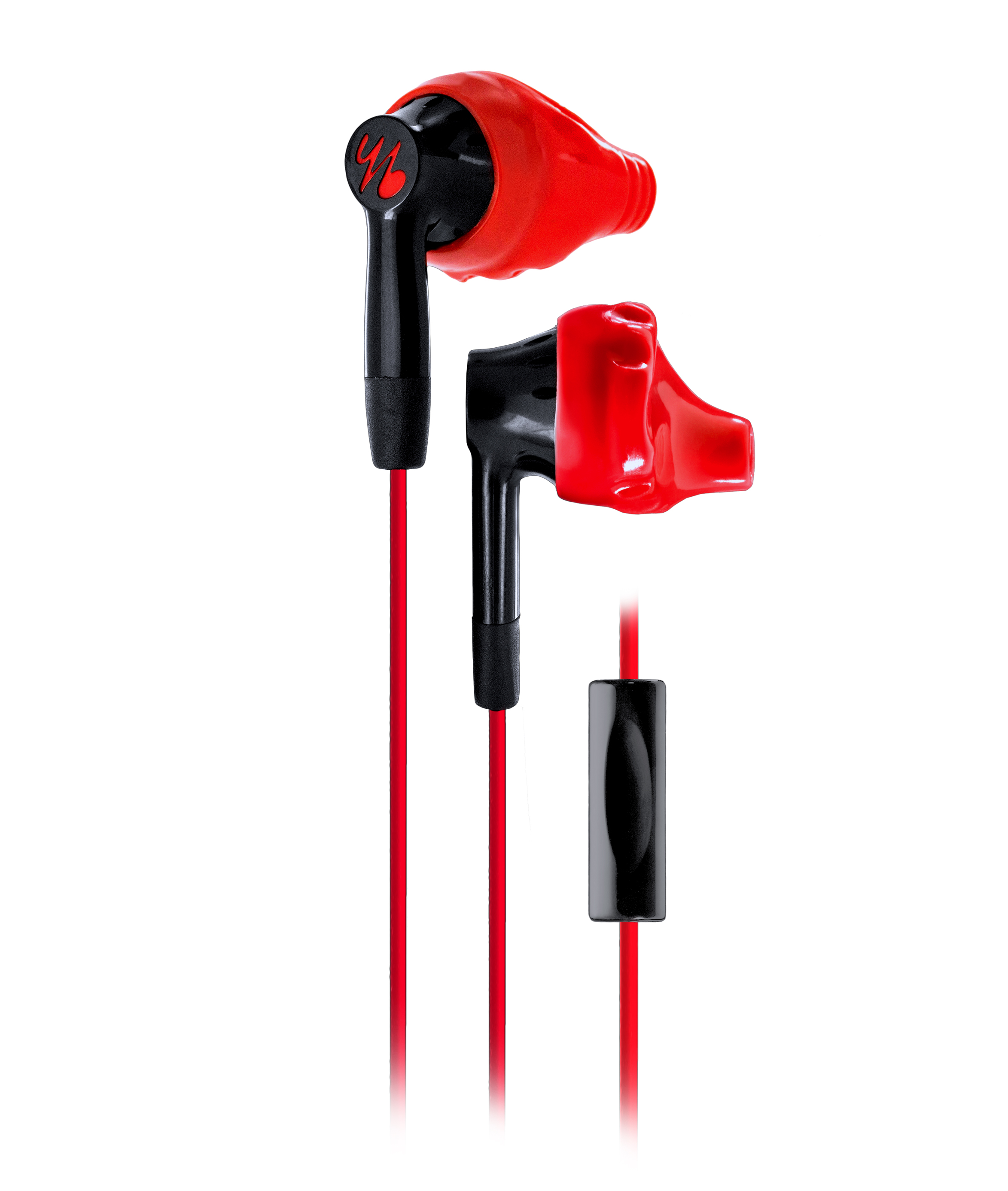 yurbuds® powered by JBL, the new sports earphones which will not crush or drop out of the ear, to debut at IFA 2014, with the famous JBL Signature Sound. By combining the superior sound quality of JBL with the ergonomics of YURBUDS, new headphones, which are so far unique in the market. The new series includes exclusive YURBUDS technologies for secure positioning in the ear, that are tailored to the unique needs of athletes and fitness enthusiasts.
The in-ear models Inspire 300 Inspire 400 as well as the behind-the-ear models Focus 300 and Focus 400 provide the known JBL sound, a patented ergonomic design and Quik Clik ™ Magnets that without a simple storage of earphones tangling allow. The models Inspire 300 and Focus 300 are equipped with an integrated microphone and functions to control playback. The versions Inspire 400 and Focus 400 also offer the possibility to control the playback and call volume in combination with Apple ® products.
In the area of ​​wireless earphones YURBUDS are available with JBL sound. The offer includes the first in-ear models Leap Wireless and Leap Wireless for Women as well as the behind-the-ear model Liberty Wireless. All wireless earphones allow full control over music and speech reproduction and score with a smart battery for up to six hours of music enjoyment as well as the well-known sound of JBL. Of course, even with these earbuds ensures that they do not hurt and safely sit in the ear.
"The design of both the wired and the wireless models corresponds to the desire of our customers for many uses for their headphones," said Michael Mauser, CEO of Harman Lifestyle Division. "Each product in this series includes features that are only found in YURBUDS. In addition, we offer the ideal price points for all athletes and fitness enthusiasts. "
The long-awaited launch of YURBUDS powered by JBL is based on the successful products of the company and its quest, models and technologies to constantly improve and develop. Now the earphones offer superb sound from JBL and stick to the promise of YURBUDS faithful: They are comfortable without pain and they sit securely in your ear. Since all YURBUDS earphones are developed with the aim of providing perfect music enjoyment even when sweaty workout, the earphones are available in special versions for men and women. The ladies models are developed according to the female ergonomics for smaller ears.
Price and Availability:
YURBUDS Inspire 300 and Focus 300: available from October with a suggested retail price of 39.99 EUR
YURBUDS Inspire 400 and Focus :: Available in October with a suggested retail price of 49.99 EUR
YURBUDS Leap Wireless In-Ear: Available from October with a suggested retail price of 99.99 EUR
YURBUDS Liberty Wireless Behind-the-Ear: Available from October with a suggested retail price of 99.99 EUR
More information about YURBUDS see www.yurbuds.com .
* *
Welcome to YURBUDS
YURBUDS was founded in 2008 by Seth Burgett, president and CEO, and Richard Daniels, COO,. Burgett is an active triathlete and Daniels with 25 marathons an ambitious long-distance runner. The company's goal is to increase through personalized service and outstanding Audioproduckte the experience of athletes. All
products are based on special ergonomic criteria and an attractive design.
Welcome to YURBUDS powered by JBL
YURBUDS powered by JBL is a range of HARMAN (NYSE: HAR ), a market leader in developing, manufacturing and marketing of audio and infotainment solutions for the automotive, consumer and professional markets. With leading brands such as AKG®, Harman Kardon, Infinity, JBL, Lexicon and Mark Levinson, the company enjoys a unique appreciation for both consumers as well as professional users, musicians and event organizers around the world. HARMAN employs around 16,000 people and was for the 30 June 2014 financial year ended on a turnover of 5.3 billion dollars.
The products of YURBUDS 2013 were awarded with the International CEA Innovation and Design Awards.
Specification-Sheet---Yurbuds-Inspire300_SellSheet_6_30_14_INTL.pdf
PDF - 1.5 Mb
Herunterladen
Specification-Sheet---Yurbuds-Inspire400_SellSheet_6_30_14_INTL.pdf
PDF - 1.5 Mb
Herunterladen