yurbuds® powered by JBL® Debuts New Earphones ​ Enhanced with JBL Signature Sound Exclusively at IFA 2014
Designed never to hurt or fall out, yurbuds® launches a new category of fitness gear with cutting-edge features and premium acoustics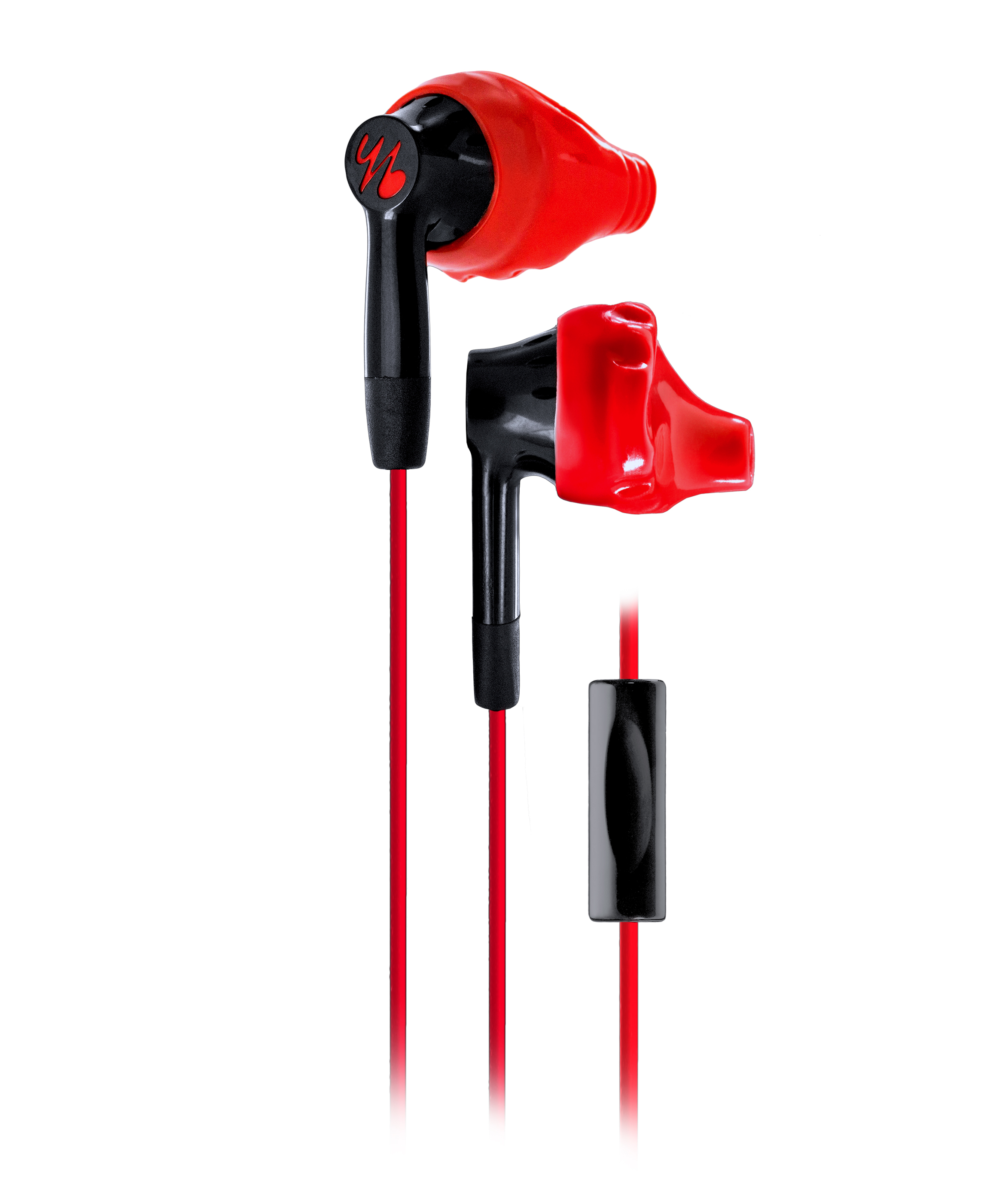 Berlin, Germany - yurbuds® powered by JBL®, the sport earphones guaranteed never to hurt or fall out, is officially debuting yurbuds products with JBL Signature Sound at IFA in Berlin.
Known industry-wide for its supreme quality, JBL sound coupled with yurbuds ergonomics make a headphone like no other on the market. The line-up includes eleven products and introduces exclusive technology positioning yurbuds® as true gear for athletes and fitness enthusiasts.
The Inspire (in-ear) and Focus (behind-the-ear) 300 and 400 models both feature JBL sound, patented ergonomic design and Quik ClikTM Tangle-Free Magnets for easy storage on the go. At the 300 level, yurbuds powered by JBL earphones include a microphone with track/music control functionality and the 400 model kicks it up a notch with volume control and voice control for Apple® Devices.
Wireless offerings with JBL sound include the new in-the-ear Leap Wireless, in-the-ear Leap Wireless for Women and behind-the-ear Liberty Wireless. The new Wireless earphones feature full music and call control, a smart battery that lasts for more than 6 hours, amplified JBL sound and are guaranteed never to hurt or fall out.
"The design of the wired and wireless models reflects the desire from customers for versatility from their headphones," said Michael Mauser, President, Lifestyle Division at HARMAN. "Every product in this line features qualities you will only find with yurbuds at price points for all athletes and fitness enthusiasts."
This highly anticipated launch from yurbuds powered by JBL builds on the success of the company's core products while providing always evolving and improved models and technology. Now, products deliver a premium acoustic experience thanks to JBL sound and feature yurbuds' core promise: guaranteed never to hurt or fall out. Designed for the ultimate workout and listening experience, products are available for both men and women as the women's line is designed specifically to fit smaller ears
Pricing and Availability
yurbuds Inspire 300 and Focus 300: RRP: £34.99 available from October
yurbuds Inspire 400 and Focus 400: RRP: £39.99 available from October
yurbuds Leap Wireless in-ear headphones: RRP: £79.99 available from October
yurbuds Liberty Wireless behind-the-ear headphones: RRP: £79.99 available from October. Full line up starts from £16.99. For additional information on yurbuds powered by JBL visit yurbuds.com.
***
About yurbuds
yurbuds was founded in 2008 by Seth Burgett, President and CEO, an active triathlete and Richard Daniels, COO, a 25-time marathoner with a mission to transform the athlete's experience through personalized service and exceptional audio products that integrate ergonomics and emotive design.
yurbuds powered by JBL, is a product line of HARMAN(NYSE:HAR), the industry leader in the design, manufacturing and marketing of premier audio, visual, infotainment and integrated control solutions for the automotive, consumer and professional markets. With leading brands, including AKG®, Harman Kardon®, Infinity®, JBL®, Lexicon® and Mark Levinson ®, the Company is admired by audiophiles, musicians and the entertainment venues where they perform. HARMAN has a global workforce of approximately 16,000 people and reported sales of $5.3 billion for the 12 months ended June 30, 2014.
yurbuds products have been honored by the 2013 International CEA Innovations Design and Engineering Awards.
Specification-Sheet---Yurbuds-Inspire300_SellSheet_6_30_14_INTL.pdf
PDF - 1.5 Mb
Download
Specification-Sheet---Yurbuds-Inspire400_SellSheet_6_30_14_INTL.pdf
PDF - 1.5 Mb
Download