JBL® launches the JBL® Charge 2 Portable Wireless Bluetooth Speaker and Charging System at IFA 2014
Redesigned by JBL engineers, the JBL Charge 2 delivers more sonic boom than anything else in its price-range, and power to keep other devices charged and ready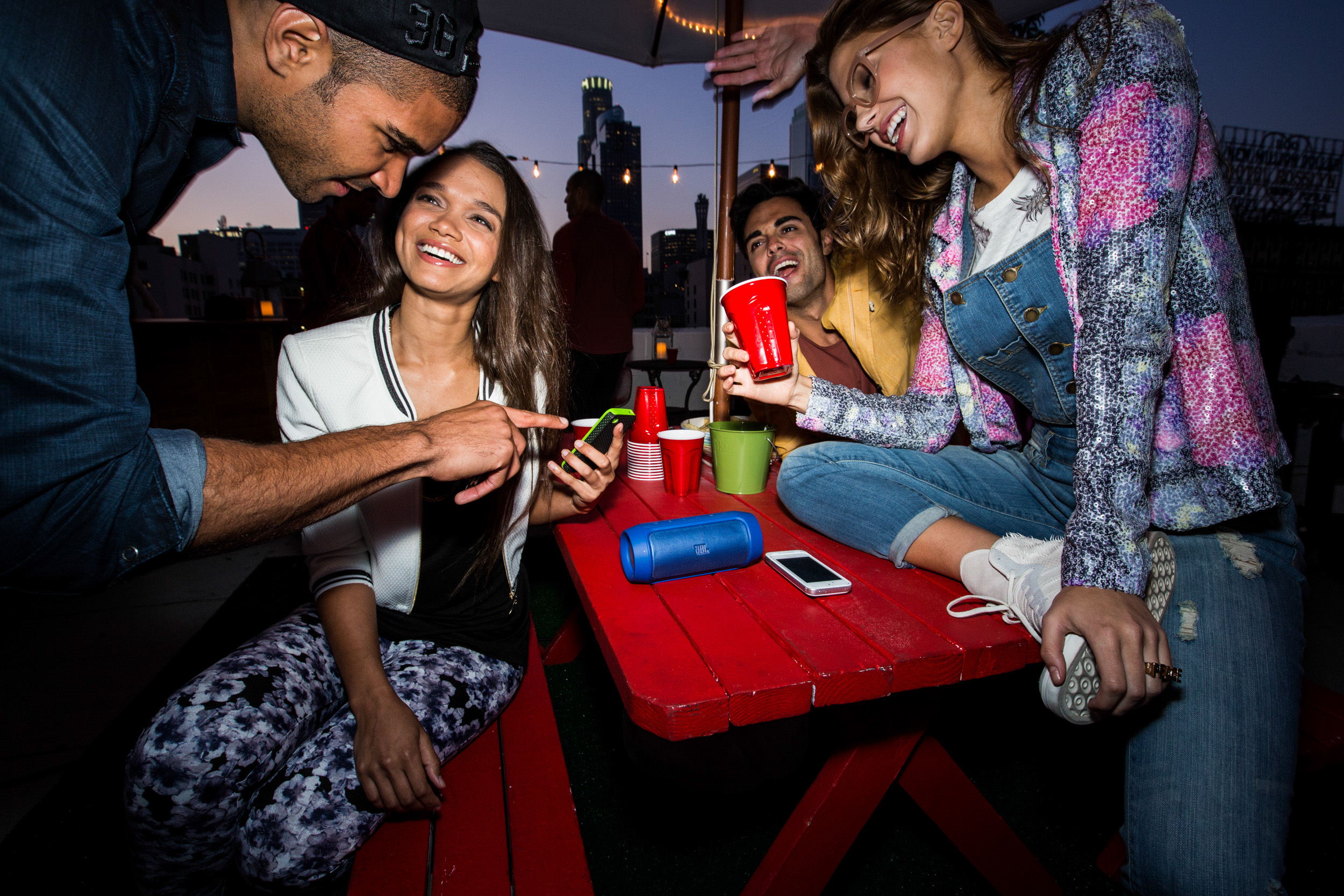 Berlin, Germany – JBL announces an innovative redesign for its already popular JBL Charge 2 Portable Speaker System (RRP: £119.99) at IFA 2014
JBL Charge 2 is a truly portable compact stereo speaker system with room-filling sound and a battery with capacity enough to power your whole lifestyle. Social Mode lets up to three people take turns streaming the music from their mobile phone, tablet, or laptop play-lists. With AUX-in and Bluetooth wireless streaming, JBL Charge 2 accepts virtually any sound source. Dual drivers and twin passive bass radiators deliver a powerful sound experience with big bass and a 75Hz to 20kHz punch. Its 6000 mAh lithium-ion polymer battery keeps the music going for a full 12 hours, with power to spare for charging phones, tablets, and other devices through its USB port.
"We redesigned our JBL Charge 2 portable speaker system from the ground up to make a perfect speaker system even better," said Michael Mauser, president, Lifestyle Division, HARMAN. "To the best-in-class audio, massive battery life and charging capability, we've added a raft of state-of-the-art enhancements, including Bluetooth Social Mode."
But JBL Charge 2 connectivity is not just about the music; it's also about staying connected. Use Bluetooth to communicate with friends through JBL Charge 2 hands-free conference speakerphone. ATI SoundClear® echo cancellation speakerphone technology, and the built-in MWM conferencing microphone ensure low-noise, crystal-clear phone conversations. And Charge 2's backlit controls make it easy to use wherever you need great sound and portable charging.
Pricing and Availability
For additional information on the JBL Charge 2, RRP £119.99, or to purchase, visit http://uk.jbl.com
Specification-Sheet---JBL-Charge-2-_English_.pdf
PDF - 1.7 Mb
Download